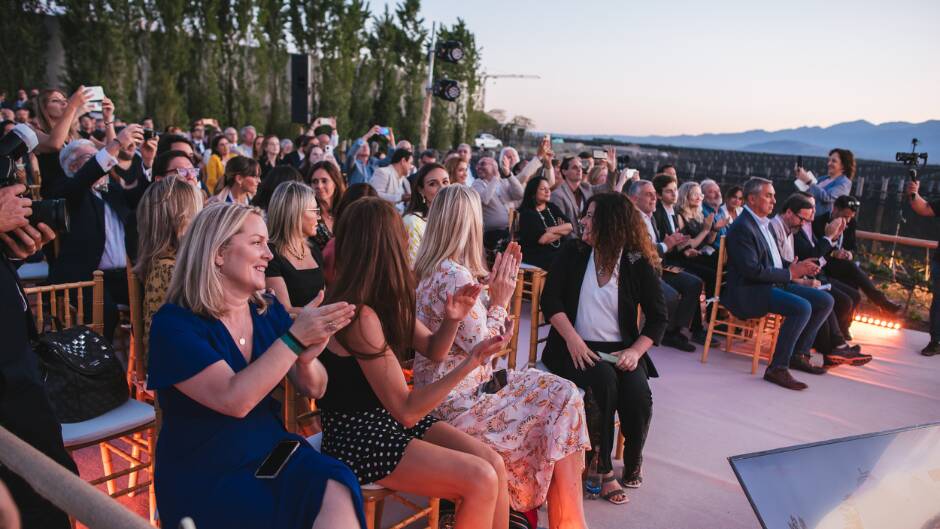 About Us
The world's top wine tourism destinations
World's Best Vineyards are proud to annually reveal the Top 50 most amazing vineyard experiences – the best places to taste terrific wines and learn about winemaking and grape-growing. Many also offer superb views, restaurants and places to stay. 
Each year, we curate a prestigious list that spans across five continents showcasing the finest vineyard experiences from around the globe and is chosen by 500 travel and wine tourism experts. The 2023 edition features 15 new additions to the list.

There are modern architectural wonders, UNESCO-protected ancient cellars, Michelin-starred restaurants, and small, family-run wineries where the owners conduct the tours.
Many of the wineries on the list also offer something a little different – such as a horse-drawn vintage carriage tour through the vineyard, tapas amid a collection of beautifully restored classic cars, art from the likes of Pablo Picasso, and lessons in cooking on an open fire. The choice is yours.
Where on the list have you been? Where are you going next?
All the places on the World's Best Vineyards Top 50 list are worth visiting. All offer an experience to remember – and delicious wines!

Discover this year's list! World's Best Vineyards Top 50 Announcement 2023