Press release - World's Best Vineyards 2020 results
World's Best Vineyards 2020
 The global list of the Top 50 wine tourism destinations revealed

Zuccardi Valle de Uco has been voted the World's Best Vineyard and Best Vineyard in South America for the second year running
World's Best Vineyards has revealed the 50 best wine tourism destinations in the world in the first-ever virtual vineyard awards on 13 July with Argentina's Zuccardi Valle de Uco taking the top spot for the second year running. Bodega Garzón in Uruguay came in 2nd place for a consecutive year and Domäne Wachau in Austria jumped 16 places to take the 3rd spot. The 2020 Top 50 vineyards represented 18 countries and included first-time winners from India, Bulgaria and Japan. 
The World's Best Vineyards list seeks to raise the profile of wine tourism and despite the difficult circumstances that the travel industry has faced this year, the organiser William Reed and 2020 host partner Sonoma County Winegrowers wanted to recognise the efforts of wineries around the globe. The announcement of the Top 50 hopes to encourage travel to these outstanding destinations as doors begin to open again to visitors. 
In an opening speech during the virtual ceremony, founder Andrew Reed praised the wine industry for its quick adaptability to current restrictions on travel: "It is testament to this amazing community of winemakers and wineries that your flexibility and speed of response has allowed you to adapt your business model to survive, and even thrive!" Reed also highlighted how as the world comes out of lockdown, vineyards must be ready to re-engage with customers.
The World's Best Vineyards list also seeks to recognise the diversity across established and emerging wine tourism destinations. Overall there were 17 new destinations in this year's Top 50. Château Mercian Mariko Winery marked a first-time entry for Japan coming in at number 30 and Best Vineyard in Asia. Other continent winners included Zuccardi Valle de Uco (1st and Best Vineyard in South America); Domäne Wachau in the Wachau region of Austria (3rd and Best Vineyard in Europe); Robert Mondavi Winery in Napa, California (5th and Best Vineyard in North America); Rippon in New Zealand (13th and Best Vineyard in Australasia); Delaire Graff Estate in South Africa (14th and Best Vineyard in Africa).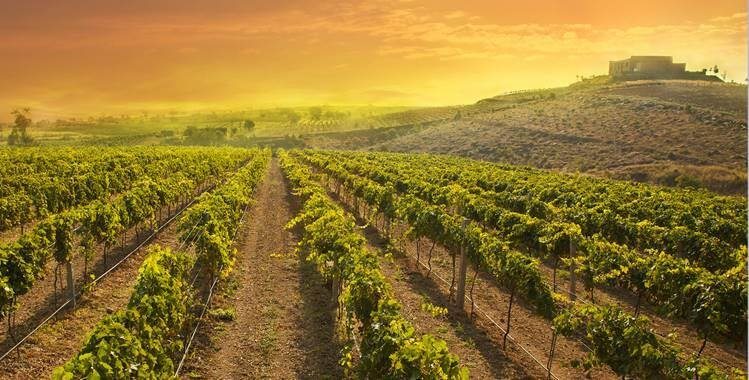 KRSMA came in at number 46 and marked a first-time win for India


Karissa Kruse, President of Sonoma County Winegrowers shared: "We were looking forward to welcoming guests to Sonoma County, the most sustainable winemaking region in the world, but we were thrilled to be able to carry on with the unveiling of the Top 50. This year's virtual announcement is a reflection of the ways in which wineries around the world, and not least our own here in Sonoma Country, have so skilfully adapted to the current situation. Many wineries in Sonoma County are once again opening their doors to visitors and we look forward to another great season."
Kruse also announced the highest ranking vineyard in Sonoma County, Francis Ford Coppola Winery. The winery is every bit as immersive as Coppola's unforgettable films and features an extensive array of attractions from a landscaped park to restaurants, swimming pools with poolside cabanas, a cinema, a film gallery, bocce courts and a performing arts pavilion.


The 2020 results can be found on https://www.worldsbestvineyards.com/previous-list/2020.

More information, including details about the Academy Chairs can be found on www.worldsbestvineyards.com and on social @worldsbestvineyards on Facebook and Instagram and @wbestvineyards on Twitter.

For more information on how to become involved in the competition, or to enquire about sponsorship opportunities, please contact the World's Best Vineyards team at worldsbestvineyards@wrbm.com.


Media enquiries:
Please contact Bettina Hepburn and Johara Chambers at Phipps Relations: 
WBV@thisisphipps.com/ 0207 759 7400



Voting process: 
The World's Best Vineyards list is based on nominations from a Voting Academy made up of more than 500 leading wine experts, sommeliers and travel correspondents from across the globe. To ensure the Academy is representative, the world is divided into 18 geographical regions. Each region has an Academy Chair who has been selected for their expert knowledge of the international wine and tourism scene. These Academy Chairs are responsible for recruiting 36 experts in their region. They vote for 7 vineyards in preferential order and at least 4 of which must be from outside their home region. There is no pre-determined checklist of criteria – each vote is a nomination for a vineyard experience that they deem to be amongst the best in the world. The experience can include tours, tasting, ambiance, wine, food, staff, view, value for money, reputation, and accessibility.
About World's Best Vineyards
The World's Best Vineyards has been designed by the team at William Reed to raise the profile of wine tourism and encourage travellers to enjoy wine-related experiences around the globe. The World's Best Vineyards Top 50 list reflects the diversity of the world's wine landscape. The reveal of the 2020 list has been organised in partnership with Sonoma County Winegrowers.
About William Reed:
William Reed Business Media Ltd and William Reed Business Media SAS are members of the William Reed Group, the leading information source for the food and drink industry. For more information go to http://www.william-reed.com
About Sonoma County Winegrowers:
The Sonoma County Winegrape Commission, also known as Sonoma County Winegrowers (SCW), was established in 2006 as a marketing and educational organisation dedicated to the promotion and preservation of Sonoma County as one of the world's premier grape growing regions. With 18 AVAs, more than 1,800 growers, SCW's goal is to increase awareness and recognition of the quality and diversity of Sonoma County's grapes and wines through dynamic marketing and educational programs targeted to wine consumers around the world.  Learn more at www.sonomawinegrape.org