29
Champagne Billecart-Salmon
Champagne, France
Supremely elegant Champagnes; pristine cellars including the newly opened chai à foudres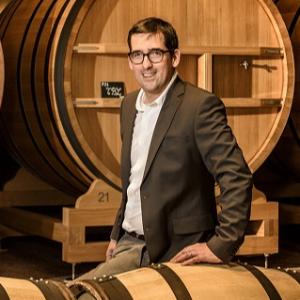 Winemaker
Florent Nys
Wine Style
Traditional-method sparkling wines
Keeping it in the family
Visitors to Billecart-Salmon often tell of a more intimate feel to tours of this elegant mid-sized Champagne house than is found among the larger Grandes Marques. Refined quality and tradition are written into the fabric of this family Champagne house – the oldest continuously family-run house of all in Champagne. Located in the charming premier cru village of Mareuil sur Ay, about 6km east of Epernay, Billecart-Salmon is these days stewarded by seventh-generation family representative Mathieu Roland-Billecart, who has guided Billecart-Salmon through its 200th anniversary and cemented its reputation as one of the finest producers in the region.
You'll need to book well in advance to secure a full guided tour here but, believe us, it'll be worth it.
Fruit, freshness, elegance
The Billecart-Salmon house style is primarily to express the fruit profile of every given vintage. In terms of how chef de cave Florent Nys achieves this in the cellar, the most important element is that vinifcations are performed at low temperatures. Billecart-Salmon is unusual among Champagne houses in choosing to ferment at cooler temperatures, which it believes translates to enhanced fruitiness, freshness and elegance in its Champagnes.
The grand tour
Assuming of course that you have booked well in advance of your visit, your expertly guided tour will take in the beautifully manicured house garden above the cellars. A stroll around the neighbouring vineyard will give you the opportunity to see Billercart's famed Clos Saint Hilaire from which Billecart-Salmon picks old-vine Pinot Noir for its super-prestige Clos Saint Hilaire cuvée. Venturing through the pretty riverside village of Mareuil you will eventually reach the Billecart-Salmon cellars, including pristine barrel rooms (where you will be reminded that you're in Champagne when you see the barrel stoppers are made from baccarat crystal!), and the recently opened chai à foudres, containing 24 8,000-litre foudre casks dedicated to ageing of Clos Saint Hilaire. After negotiating the underground maze of chalk cellars, housing riddling stacks on which dusty bottles of Champagne can age on their lees for 10 years or more, you will get to taste the sensational house Champagnes. Don't miss the Brut Rosé – first made in the 1970s by Jean Roland-Billecart, it transformed the reputation of the Rosé Champagne style and is justly regarded as Billecart's flagship wine.
Contact