28
Viña Santa Rita
Maipo Valley, Chile
Ethos: Evolution with innovation.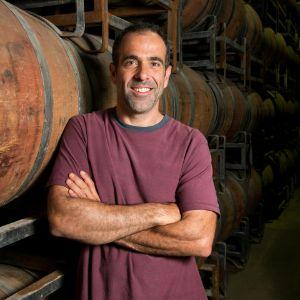 Winemaker
Sebastian Labbe
Wine Style
White, rosé and red wines from a broad selection of sites across Chile, with notable Cabernet Sauvignon, Sauvignon Blanc and Carménère.
Forget your troubles
Founded in 1880, the Santa Rita winery is set amongst 40 hectares of Renaissance-style gardens offering a colourful sanctuary just 45 minutes from the Chilean capital Santiago. One of the country's most distinguished estates and responsible for a huge proportion of its quality wines, the central colonial mansion now houses a boutique hotel, a base from which to explore the plethora of cultural gems on offer.
These include a Neo-Gothic chapel and Roman-style baths dating back to the nineteenth century, an Andean museum with over 3,000 exhibits from Pre-Colombian and Post-Conquest Chile up to the present day, and a restaurant originally built as a refuge for independence soldiers in 1818, now named after legendary patriot Doña Paula Jaraquemada. You'll hear tales of many more like her during the atmospheric cellar tours, which culminate in a wine tasting paired with cheese, crackers and nuts.
Your visit
The full range of tours and tastings caters to all tastes and time frames, traversing the grounds and vineyards by foot, bike, horse-drawn carriage or pedal bar (a roofed wooden bar with stools on either side and pedals underneath, transporting groups in novel yet sustainable style). Aspiring vintners may want to try the 'Winemaker Experience,' delving deep into the production process and blending your own wine to take home.
With so much to see and do, lodging at the Hotel Casa Real is rather a good idea, its 16 luxurious rooms and plush set of salons designed with every comfort in mind. Moments of tranquility can be found in the vine-covered courtyard or by the pool overlooking the grounds, and the new Casa Parque villa offers even greater privacy to groups of up to six.
The wines
Farming spans 3,000 hectares of land across Chile's prime sites, producing 33 grape varieties. This was the first wine group to be certified under Wines of Chile's Sustainability Code, one of the most comprehensive assessments in the world, covering viticulture, estate facilities, community impact and tourism practices.
With cuttings originally brought over from France by founder Don Domingo Fernández Concha, Santa Rita's French varieties are consistently lauded for their quality, Cabernet Sauvignon especially, but it also advocates sleek and mature Carménère, its 'Pewën de Apalta' made from vines planted in 1938.