40
Robert Mondavi Winery
Napa Valley, United States
The Best Vineyard in North America 2021
Ethos: Dream. Share. Celebrate.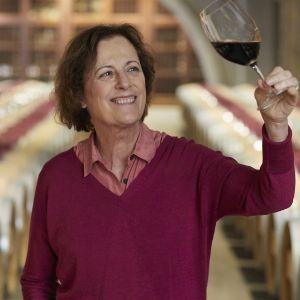 Winemaker
Geneviève Janssens
Wine Style
White, rosé and red wines from California's most prized sites.
The presence of greatness
Robert Mondavi's claims to fame were various, but it is his creation of the Fumé Blanc style of wine and decision to place his eponymous winery alongside one of California's most cherished vineyards, To Kalon, that confirm his status as a bona fide legend of American winemaking. To visit the estate that he founded in 1966 is to walk through a part of history.
Your visit
A tasting of the To Kalon Reserve range is a breathtaking experience, with selections personalized to each guest enjoyed on a patio with views out over the Mayacamas Mountains. It is a glorious celebration of a vineyard whose name translates from the Greek as "highest beauty;" first planted in 1868 and widely thought of as one of America's First Growth sites, it is known for producing outstanding Bordeaux varietals, especially Cabernet Sauvignon. As Robert Mondavi once described: "Walking through To Kalon, admiring its contours and vines, smelling the richness of its soil, I knew this was a very special place. It exuded an indefinable quality I could not describe, a feeling that was almost mystical." Follow in his footsteps by touring the vineyard, sampling the delights of the edible gardens along the way, and perhaps stay on at the winery for some food, the 'Vineyard to Table' lunches and 'Legacy Dinner' options encapsulating Mondavi's appreciation of wine, food and art as the basis for a gracious lifestyle.
The wines
Before Robert Mondavi came along, Californian Sauvignon Blancs were mostly sweet and not especially well regarded. Taking inspiration from those produced in the Loire, where oak maturation is commonplace, and the appellation of Pouilly-Fumé specifically, Mondavi created a dry, richly flavoured Sauvignon Blanc aged in oak barrels that married Californian concentration with French finesse. Smoky, sometimes spicy, often creamy, the exact type and level of oak influence may differ among producers today but the Fumé Blanc moniker is internationally recognized, and where better to sample it than the very place it was created, back in 1968, and from what are believed to be some of America's oldest Sauvignon Blanc vines in existence?
The Robert Mondavi Winery also produces deep-fruited and powerful Cabernet Sauvignons of great balance.