43
Bodegas RE
Casablanca Valley, Chile
Ethos: History is the basis of modernity.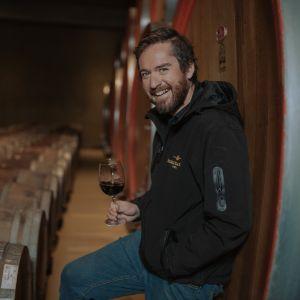 Winemaker
Pablo Morandé Desbordes
Wine Style
"Revolutionary" white and red blends and a sweet Sauvignon ('Renoble')
Wines ancient and modern
A recently formed but already beaming star of Chilean wine, Bodegas RE is the passion project of one of the country's most revered winemakers, Pablo Morandé, and his children. It encapsulates the idea of old meeting new by applying utterly original thinking to established practices and hard-earned knowledge.
The name itself represents a dedication to recreating, remaking and reviving ancient winemaking practices. So whilst using amphorae (classic clay pots) owned by the family for generations to ferment and mature their wines, said wines are composed of quirky blends like Chardonnoir (Chardonnay and Pinot Noir), Pinotel (Pinot Noir and Muscatel) and Syranoir (Syrah and Pinot Noir) that set Bodegas RE's thinking apart.
Your visit
A picnic for two on the cork oak patio is the ultimate way to relax. Or walk through the underground cellars before sitting down to an artisanal feast of bread and cheese to accompany the family's wines, liqueurs, olive oils and balsamic vinegars.
The wines
Chilean wine would not look the same without Pablo Morandé. A ninth-generation winemaker, he was the first to plant vines in the Casablanca Valley in the 1980s, kickstarting a broader move towards the coast for winemakers previously afraid of the cooler conditions. He worked at Concha y Toro until setting up his own label in 1996, Bodegas RE following in 2008 in collaboration with his son Pablo and daughter Piedad (his other daughter, Macarena, works with him at Viña Morandé).
Pablo Junior is the head winemaker at Bodegas RE and has inherited his father's creativity, specializing in "revolutionary" blends that may be novel but absolutely not gimmicks. Take Chardonnoir as an example: Chardonnay and Pinot Noir are traditionally blended to make Champagne, and this one is simply still instead of fizzy. Then there is 'En Re Do,' an orange wine made by co-fermenting Riesling and Gewurztraminer in the estate's prized amphorae. These are wines that must be tried, from a producer already making history.
Contact