50
Schloss Gobelsburg
Kamptal, Austria
Ethos: simplicity and strictness.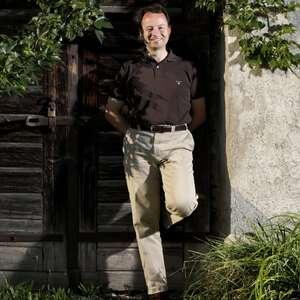 Winemaker
Michael Moosbrugger
Wine Style
White and red still wines, sweet wines from Reisling and Grüner Veltliner, plus traditional sparkling Sekt and Schnapps.
Ecclesiastical beginnings
Schloss Gobelsburg's history traces back to 1171, when the Cistercian monks of the Zwettle monastery acquired their first two vineyards (wines are still made from these single sites today). The castle and its vineyards were added in the eighteenth century, the main building soon after receiving its Baroque transformation on the instructions of one of its many illustrious owners. No wonder tours and tastings take two and a half hours - you get a history lesson at the same time.
As well as Austria's earliest recorded vines, Schloss Gobelsburg can boast a dedication to organic farming that long precedes any modern trends, eschewing chemicals where possible and letting the land speak for itself. Its agriculture is now certified as sustainable, with as little mechanical reliance in the winery as possible.
Your visit
Last year saw a new wing added to the cellars, designed as a set of cloisters around a courtyard in the traditional materials of bricks and stone - a nod to the founding order. Tradition is thus prized here but there are some offbeat innovations too, like the wheelie system of moving barrels around the winery to avoid putting the wines through extra machinery. And with countless events hosted throughout the year, plus musical festivities, the team knows how to host in style, making your tour and guided session through five wines a hugely enjoyable occasion.
The wines
Keeping true to the nature of the grapes, minimal intervention is employed across the vineyards and winery, with Austrian oak used for the barrels to ensure symbiosis with the land the fruit was grown on.
Single-vineyard bottlings are the trademark with especially notable Rieslings, produced from dry to the very sweetest (trockenbeerenauslese). The same goes for the Grüner Veltliners, which are also made into sweet eiswein each year, as well as a communion wine - as befits its heritage.