3
Château Margaux
Bordeaux, France
Ethos: Margaux isn't just a refined, aristocratic, dwelling-house, it's primarily, and especially, a farm.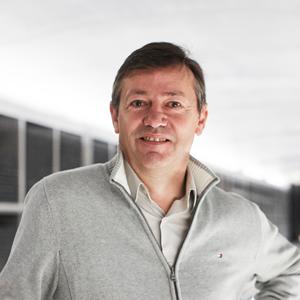 Winemaker
Philippe Bascaules
Wine Style
Red Bordeaux blends of the highest order, under the title 'Grand Vins.' The second 'Pavillon' line features reds and whites. A third red is styled simply 'Margaux.'
Wines of grandeur
Château Margaux isn't nicknamed "the Versailles of the Médoc" for nothing. The estate dates back to the twelfth century and its winemaking history to the sixteenth, but it is the nineteenth century Neo-Palladian villa designed by Louis Combes that draws visitors to this First Growth winery – the emblem adorning the wines' instantly recognizable gold and white labels.
For the 2015 vintage, it appears in silver and black in honour of the much decorated British architect Norman Foster, who designed the estate's new winery (the 'Nouveau Cha'i is a pavilion incorporating a research and development centre and tasting room), and updated the orangery. These were the largest structural changes made in generations, instigated by current owner Corinne Mentzelopoulos, who is leading Château Margaux into a new age with the exploration of biodynamic and organic farming, and has proven unafraid to experiment with new initiatives like using screw caps instead of corks and creating authentication systems for the bottles. Now joined in business by her two children, Corinne is a chip off her father André's block, the Greek businessman kick starting the estate's modern incarnation after purchasing it in 1977.
Your visit
The château is approached via an avenue lined with hundred-year-old plane trees – their imposing height is a fitting preparation for the villa's tall white columns, giving it a cathedral-like sense of space and grandiosity. Practically a village in itself, the 265-hectare estate encompasses the winery, a farm, and vineyards accounting for a third of the total area. Tours must be booked in advance and it pays to go through a guide who can arrange tastings for you, too, in the Foster-designed 'Vinotheque.'
The wines
The Margaux soils are particularly gravelly, producing subtle and delicate wines, often with a perfumed air. The sheer quality of these Cabernet Sauvignon-dominated blends is as impressive now as to the blind tasters working on behalf of Napoleon III in 1855, who named it one of only four Premier Grand Cru Classé producers and, indeed, the only one of those to score a perfect 20 out of 20 points.
More recently, Château Margaux's second wine, 'Pavillon Rouge,' was reinstated by André Mentzelopoulos and a white version added to the portfolio, made with Sauvignon Blanc only. A third wine was added in 2013.