6
Bodega Garzón
Maldonado, Uruguay
Ethos: Rather than explain it, live it.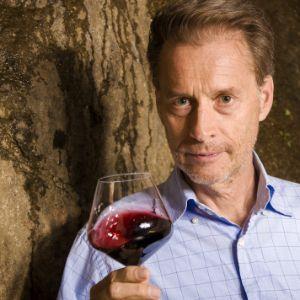 Winemaker
Alberto Antonini
Wine Style
White, rosé, red and sparkling wines in an Atlantic-influenced New World style.
Ecologically savvy
Close to Uruguay's 'Riviera' at Punta del Este and the fashionable fishing village of José Ignacio, the Bodega Garzón winery may only have opened in 2016 but it is already spearheading the Uruguayan wine scene. Blessed with some of the world's oldest granitic soils (dating back 2,500 million years), the estate covers 2,200 hectares with a vibrant biodiversity that includes untouched native forests and palm trees. Striking examples of the ancient rocks protrude into the underground cellars, forming part of the very architecture, and the entire estate holds a Silver LEED certification (Leadership in Energy and Environmental Design), built with sustainability in mind.
Your visit
There is plenty to keep you entertained, from hiking and picnicking within the vineyards to horse riding and hot air ballooning. The Garzón Tajamares Golf Course is not only sprinkled with idyllic (and challenging!) lakes but has been modified by Masters and US Open champion Ángel Cabrera for optimum play.
Sustenance comes courtesy of Patagonian superstar chef Francis Mallmann, whose penchant for open fire cooking adds a deliciously wild element to dining here. The 120-seat restaurant offers a series of menu options, all paired with the estate's signature wines. For a more hands-on experience, cooking classes teach some of Mallmann's techniques. Just be sure to time your repast with sunset out over the vineyards.
The wines
Whether or not you've considered Uruguayan wine before, Bodega Garzón sits at the same latitude as the finest wineries in Chile, Argentina, South Africa, Australia and New Zealand. The 240 hectares under vine are separated into more than 1,000 separate plots, each one identified for its specific microclimate, orientation, humidity, sun exposure and soil composition. Conveying this through the wines is the primary concern in the winery, where Italian oenologist Alberto Antonini encourages the fruits' natural characteristics to come through with gentle handling and minimal oak usage.
Tannat is the standout grape, not just of Uruguay in general but Bodega Garzón in particular; it is afforded freshness and nuance by the moderating impact of the Atlantic to the south (its Antarctic currents especially), for bold yet taught wines. Experiments with white varieties including the Spanish Albariño are proving hugely promising.