7
Montes
Colchagua Valley, Chile
The Best Vineyard in South America 2022
Ethos: Taking care of every step we take so that our footprint on earth is a real contribution of conservation and permanent care.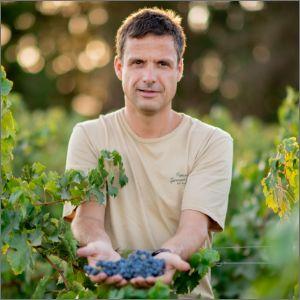 Winemaker
Aurelio Montes
Wine Style
White, rosé, red and sparkling wines with complex and elegant aromas.
Guardian angels
Viña Montes is the shared vision of four friends, first dreamed up in the late 1980s, of making Chilean wines to a higher level than the world had ever seen. Now sold in more than 100 countries and noted as pioneers of high-end Chilean wine (Syrah, especially), Montes has undoubtedly achieved that goal. Perhaps it is the work of the angels that adorn the winery at every turn and, indeed, the wines' labels – a superior presence that one of the founders felt alongside him, they add to the winery's decidedly mystical air.
Your visit
Opened in 2004, the winery features gravitational technology, a sustainable ethos and feng shui design supervised by expert Sylvia Galleguillos. Using the philosophy's principles to find deeper union with its surroundings and, ultimately, wines, it highlights the elements of metal, wood, earth, fire and water wherever possible. So the entrance is accessed via a wooden path over a small lagoon of water flowing towards the building; at its core, a fountain resembling a lily opens up to a skylight above, connecting the building with the outer world. Elsewhere, you'll find metal in the stainless steel tanks that ferment the wine, wood in the French oak barrels used to age it and the 445-hectare forest, earth pushed to its true potential by the promotion of biodiversity, and some serious fire at the restaurant, overseen by Argentinian celebrity chef – and open fire expert – Francis Mallmann.
Nestled into the vineyards, Fuegos de Apalta has a fire pit at its centre, used to smoke, roast and grill the food. It blends gastronomy with theatre and nature's fiercest weapon, a fitting culmination to a morning spent hiking or cycling through the vineyards, maybe taking in the 6km botanical trail highlighting just some of more than 100 different species of natural vegetation in the grounds.
Guided tours will take you down to the cellars, where you'll find 800 oak barrels in a spectacular semi-circular arrangement being serenaded by Gregorian chants to give the wines the optimal ageing conditions. Everything's a bit otherworldly here, with an overarching sense of calm and positivity.
The wines
The winery is based in the estate's prestigious Apalta vineyards, in the Colchagua Valley, but Montes also has vineyards across the Aconcagua, Curicó, Itata and Maule Valleys, producing wines of varying styles and price points. Its flagship cuvées include the 'Alpha M,' an intense red blend only made in prime vintages and aged for 18 months in new French oak, and the Montes 'Folly,' one of Chile's first ultra-premium Syrahs made from the Apalta vineyards' steepest and highest slopes, its bottles adorned with artwork by British illustrator Ralph Steadman.