24
Bodega Colomé
Salta, Argentina
Ethos: Respect everything: the land, the altitudes, the vine, the grape, and also the people who will be enjoying our wines.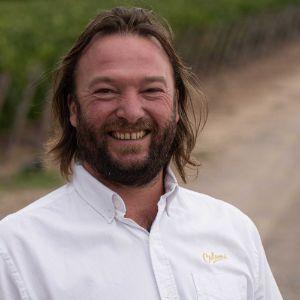 Winemaker
Thibaut DelMotte
Wine Style
White and red wines from French varietals Pinot Noir, Syrah, Chardonnay, Sauvignon Blanc, Merlot and Petit Verdot, plus Argentinian stars Torrontés, Malbec and Bonarda.
Where the earth touches the sky
To visit Argentina's oldest winery, you have to go on an adventure. It is a journey that will take you far away from the famed region of Mendoza, to the north-west of the country in Salta Province. There, hidden away in the breathtaking Calchaquí Valley, and over 2,000 metres above sea level, is where you'll find Bodega Colomé. Tucked into a nook of the valley, surrounded by outstanding natural beauty and stillness, an incredible experience awaits, combining art, culture, travel, gastronomy and wine.
Your visit
Hospitality is central to the Colomé experience. Any visit begins with the journey to simply get there. A challenging route through the foothills, ever higher into the clouds. It is a vast landscape, where the sun radiates energy with greater intensity and the stars shine brighter in the night sky. There are four visits to choose from, which each explore different facets of the winery's history and winemaking and tastings of various wines. There are also nine spacious and comfortable rooms at the boutique Estancia Colomé. Set amid lavender gardens and vines it is the perfect place to luxuriate in the magic of the surroundings. Relax by the pool or by the fire in the reading room. Take a horseback ride around the property or take it easy and play 'bochas'. The hotel restaurant grows much of its produce in the gardens and orchards. The seasonally-influenced menu, curated by head chef Patricia Courtois, gives the perfect excuse to keep returning again and again.
The wines
Founded in 1831, Colomé is a pioneer in high-altitude viticulture. Its 151 hectares of vineyards are all located between 2,000 and 3,000 metres above sea level, making it one of the highest vineyard sites in the world and all much higher than the vineyards in Mendoza. The highest plot is 'Altura Máxima', which is 3,111 metres above sea level. In these high altitudes with so much exposure to the sun, the grapes develop thicker skins than usual. Packed with higher-than-normal levels of antioxidants and polyphenols, their colour and aroma are incredibly intense. The results are deeper, more vibrant and more aromatic wines. In such a unique environment, the winery places a huge emphasis on conservation and sustainability. The estate fosters biodiversity, using natural fertilisers and zero chemicals. All of the water used for irrigation is captured from snowmelt and local streams generate electricity thanks to a hydroelectric system. A minimal intervention approach is taken in the winery, taking advantage of the natural flavours and freshness in the grapes.