21
El Enemigo Wines
Mendoza, Argentina
Ethos: Wines should be friendly and make you want to drink, the way you listen to Mozart or read Cronopios.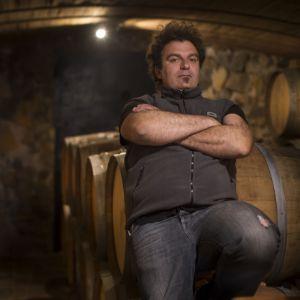 Winemaker
Alejandro Vigil
Wine Style
Bordeaux-inspired red and white wines with an emphasis on Cabernet Franc.
A meeting of minds
El Enemigo is the passion project of two Argentinian friends that has earned a cult following, dreamed up during a twilit sojourn along the River Thames in London in 2009. Alejandro Vigil is a soil expert and celebrated winemaker who for years has headed operations at Bodega Catena Zapata, the estate owned by Adrianna Catena's father, the legendary Nicolás, a party in honour of whom they were both attending that opportune night. Adrianna is a historian currently studying for her doctorate at Oxford University. El Enemigo – the enemy – was created to produce a wine that would respect history and traditions whilst simultaneously rejecting the status quo.
Your visit
Begin your day learning the story of the winery and perhaps taking one of the short master classes offered throughout the year teaching agricultural practices such as harvesting or pruning grapes, and blending base wines. Next, explore the orchards where most of the vegetables used at the restaurant, Casa El Enemigo Vigil, are grown. Run by Alejandro and his wife María, who are often to be found mingling with guests, Casa Vigil offers some of the finest dining in the region, with three, seven and nine-course tasting menus paired with the full portfolio of El Enemigo wines. The spot is most atmospheric at sunset, when the light filters through the stained-glass windows to dazzling effect.
The wines
The original goal was to produce cool climate, high altitude Cabernet Franc (the vineyards are up to 1,470 metres above sea level), based on a mutual love of retro Pomerol-style Bordeaux – Cheval Blanc in particular. It may not have been a fashionable move at the time, but this is where the duo's shared rebellious streak kicked in. Today, their Cabernet Franc is peppered with a hint of Malbec, displaying the sharpness and tannic grip they both craved. Also very popular is the 'Gran Enemigo' Cabernet Franc-dominated blend with Cabernet Sauvignon, Petit Verdot and Merlot. There are also single varietal and single plot examples, displaying the best of the Mendoza and Uco Valley soils.
Techniques meld old with new: fashionable concrete eggs are used in conjunction with 100-year-old Alsatian oak foudres shipped in from Italy before being re-toasted and reassembled, as per tradition.