23
Lefkadia Valley
Krasnodar, Russia
Ethos: If you drink wine responsibly you will rise to reach the gods.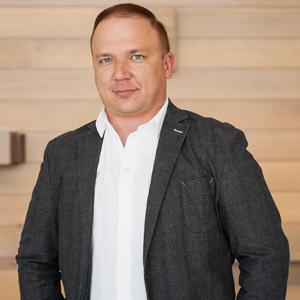 Winemaker
Roman Neborsky
Wine Style
Proudly Russian wines (red, white, rosé, sparkling and ice) displaying a range of styles thanks to exceptionally diverse soils.
Nectar of the gods
Russia's rich vinous history right back to the Kingdom of Bosporan is celebrated interactively at Lefkadia Valley, in the foothills of the Caucasus Mountains within the country's contemporary winemaking hub of Krasnodar, abutting the Black Sea. It was founded in 2007 by Mikhail Nikolaev, who now runs the estate with his son, producing Bordeaux blends and single varietals including the indigenous Russian Krasnostop grape alongside oils, cheese and more from grounds encompassing gardens, an organic farm and outstanding valley views, with fun for all the family.
Your visit
Activities centre around the fountains and sculptures of the recreated Agora market square, a Museum of Wine illuminating the vast viticultural history of the region back to the time of Greek kings Dionysius and Mithridates, with ancient amphorae, utensils, distillers, grafting machines, presses and corkscrews on view. Tours can either be led by the enthusiastic team or taken at one's own pace, by audio guide.
Hiking further afield leads you to mountains, lavender fields, forests and the pine-bordered shores of Lake Gechepsin, one of the deepest in Russia and restored by the Nikolaev family – on the water's edge is the Temple of Vesta (a white stone rotunda to the goddess of the home) and the Bridge of Longevity (said to bring good health and long life) provides a walkway to one of the central islands above waters swimming with carp, sturgeon, pike and trout.
A full introduction to the modern methods employed in the winery and its cellars is a precursor to sampling its fruits, alongside the estate's own cheeses. Six different tasting options include wines from the family's whole portfolio of eight estates, including Lefkadia. Stay on for dinner at the restaurant and overnight at the 11-roomed guesthouse, designed in a minimalist Tuscan style (a nod to the nearby town of Krymsk – dubbed the Russian Tuscany). Children are entertained with pizza master classes and in the playground during warmer months.
The wines
Standing atop the Polevoy Stan observation tower provides views across the valley vineyards for an understanding of the land's hugely varied altitudes and soils, which create myriad microclimates and, thus, styles of wine. Farming is based on organic principles, with chemical use kept to a minimum.
The first wines were made with late French consultant Patrick Léon, noted for his work at some of the world's finest estates including Mouton Rothschild, Château d'Esclans, Opus One and Cune. Standard and 'Reserve' lines utilize international varietals such as Cabernet Franc, Merlot, Petit Verdot, Syrah, Chardonnay and Riesling, and native grapes like Krasnostop and Saperavi.