24
Opus One Winery
Napa, USA
The iconic Opus One and Overture cuvées; stunning winery architecture marrying modern and classical motifs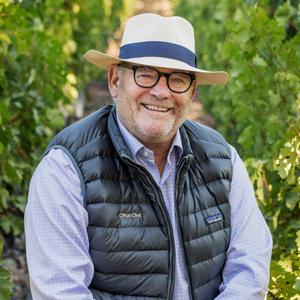 Winemaker
Michael Silacci
Wine Style
Ultra-premium Cabernet Sauvignon-based Bordeaux blend
Every inch the icon
With Opus One, Robert Mondavi and Baron Philippe de Rothschild embarked on a challenge of creating a bona fide Napa First Growth, an ultra-premium Cabernet Sauvignon to rival the best cru classé wines of Bordeaux's Left Bank. Entering the grounds of Opus One Winery – located next-door to Napa's famous Oakville Grocery – one is given no room to doubt its iconic status. From its elegant colonnaded reception building to the pristine gardens, this is a winery whose every detail speaks of an uncompromising commitment to quality that is reflected in its iconic wines.
Old World meets New
Mirroring the painstaking attention to detail in Opus One's winemaking, as well as Opus One's yoking of Old World and New World sensibilities, the winery building combines classical European motifs with uniquely Californian touches. Much of the building's exterior is built from limestone, including its impressive neoclassical colonnaded porch, representing the French half of the partnership, while American white oak and California Redwood convey the winery's Californian heritage.
The magnum opus
Opus One is currently undergoing a major renovation project (full opening, which will include cutting the ribbon on a brand-new on-site restaurant, is expected in late 2020), but for the time being visitors can still enjoy intimate, private tasting experiences by appointment. Opus One's team of wine educators will take guests through a detailed history of the winery, and its winemaking and vineyard practices, before guiding them through multiple vintages of the iconic Opus One. Here they will discover how the wine evolves with age while maintaining the balance of structure and texture that have become its hallmark.