35
Bodega Colomé
Salta, Argentina
Ethos: Respect everything: the land, the altitudes, the vine, the grape, and also the people who will be enjoying our wines.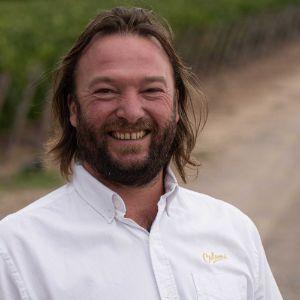 Winemaker
Thibaut DelMotte
Wine Style
White and red wines from French varietals Pinot Noir, Syrah, Chardonnay, Sauvignon Blanc, Merlot and Petit Verdot, plus Argentinian stars Torrontés, Malbec and Bonarda.
Where the earth touches the sky
"Altitude is more than height. It is energy," claims Bodega Colomé, home to one of the highest vineyards in the world. Situated in Salta's spectacular Calchaquí Valley in northwest Argentina, this mountain estate creates unique wines to match utterly unique experiences. It's a heavenly hideaway offering an escape from the rest of the world.
The oldest working winery in Argentina, Bodega Colomé was established in 1831 but owes its modern incarnation to Swiss businessman Donald Hess, who purchased it in 2001. He became enamoured with the prospect of producing top quality wines in this challenging environment, a mission he has handed down to stepdaughter Larissa and her husband Christoph.
Your visit
Reaching the contemporary opulence of Bodega Colomé after the dusty tracks that lead up to it is like stumbling on an oasis. Once within its walls, you are faced with the dilemma of just what to do first, so perhaps a drink on the terrace would be a good start – this is a prime spot for stargazing, after all. You could also go horse riding, swimming, or dine in the restaurant, which utilizes the estate's organic farm and orchards to create seasonal cuisine with a 0-kilometre carbon footprint. The onsite museum is the only one in the world dedicated solely to American artist James Turrell, who helped design the building and whose sculptural creations focusing on light and space are strikingly pertinent here, amid nature's sheer expanse. Surrounded by lavender fields and vineyards, each of the boutique's nine rooms has a private balcony for the moments of quiet reflection that the scenery promotes.
The wines
Winemaking at this altitude is a feat. The intensity of the sun demands thick skins of its grapes and the cool conditions elongate the ripening period, imbuing the wines with simultaneously powerful flavour and acidity when successfully handled. The 'Altura Máxima' range comes from the highest plots, 3,111 metres above sea level, using Pinot Noir, Sauvignon Blanc and Malbec, other sites producing Argentinian varietals like Torrentés and Bonarda.
In such an awe-inspiring part of the world, you can understand the estate's commitment to fully biodynamic farming (working with the land rather than against it) and to minimal intervention in the winery (conveying the terroirs with purity). Yields are kept deliberately low to encourage concentration, with grapes manually harvested and sorted down to individual berries. Fermentation is with native yeasts and the whites are so robust that they don't need any oak influence, though the reds may see some old barrels for subtlety.