39
Château Héritage
Bekaa Valley, Lebanon
Ethos: We are a Lebanese winemaking family and we love it.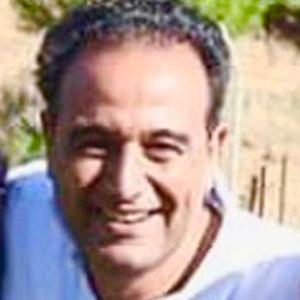 Winemaker
Dr. Dargham Touma
Wine Style
White, rosé and red wines modern in style but true to the Lebanese terroirs.
A family tradition
The Touma family has been making wine since 1888, in addition to the Lebanese national spirit, Arak. Production was started by Jibran Elias Touma, who took inspiration from the country's centuries-old winemaking heritage, and Château Héritage was formally established by his great grandson in 1997. With a PhD in food and beverage science, Dr. Dargham Touma has focused on his terroir's potential for deep-fruited, age-worthy wines and guests get a full sense of the history and passion behind these through tours led by the family.
Your visit
Hiking trails around the village of Kab-Elias introduce visitors to the beautiful land that gives rise to these characterful wines. In addition to ancient Roman and Ottoman ruins, there is the estate's farm, where you can help to pick vegetables and hens' eggs that will be used in the winery's restaurant – the culinary ethos is to provide an array of Lebanese foods that one's mother and grandmother would take pride in preparing.
Guided tours take you through some of the estate's 64 hectares (spread out over the Bekaa Valley) and then into the winery, where you can witness the family's fusion of traditional techniques and modern technology. For example, fermentation takes place in open tanks – a difficult method to master but key to achieving the intensity of Château Héritage's wines. Most of all, the family members are all intent on conveying their fierce passion and enjoyment for what they do, and guests routinely come away charmed, particularly after a stay at the 12-bedroomed bed and breakfast, a short walk through the village.
The wines
From vines with an average age of 15-20 years, the emphasis is on red wines meant for aging due to the concentration of flavours and tannins. As is common for the area, blends are dominated by Cabernet Sauvignon and Syrah, with the 'Nine' cuvée featuring all black grapes produced on the estate (Cabernet Sauvignon, Syrah, Cinsault, Mourvèdre, Carignan, Grenache, Tempranillo, Merlot and Cabernet Franc). One cuvée even gets fermented with a chocolate infusion for particularly rich and sumptuous aromas. White wines are based on Sauvignon Blanc, Viognier and Muscat, a sweet version of the latter macerated with green walnuts and fortified to 20% ABV for a wine named 'Vinoix,' designed to be savoured alongside cigars.