34
Familia Torres – Pacs del Penedès
Catalonia, Spain
Ethos: The more we care for the earth, the better our wine.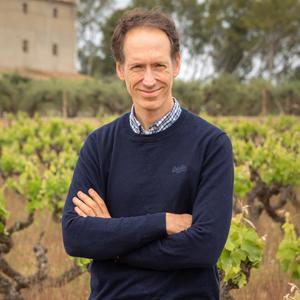 Winemaker
Miguel Torres Maczassek
Wine Style
Famed for the 'Mas Le Plana' Cabernet Sauvignon, a wide selection of grapes creates white, rosé, red and sparkling wines, and spirits.
Catalan giants
As Catalunya's foremost winemaking family, the descendants of brothers Miguel and Jaime Torres Vendrell have dominated wine production in Penedès since the company's foundation in 1870. Now encompassing five generations, about 2,000 hectares of vines and nine wineries across Spain, the Torres family is leading the charge for sustainable winemaking: the Torres and Earth initiative solidifies their commitment to reducing carbon emissions and protecting the environment, and they are founding members of International Wineries for Climate Change. Visiting the Pacs del Penedès estate, just inland from Barcelona, is an education not only in a rich vinous heritage but on what the future of winemaking will look like too.
Your visit
The family's most iconic wines are aged in the subterranean cellars of the ecologically friendly Bodega Waltraud, designed by architect Javier Barba. A 'Legacy Wine Experience' will allow you to taste some of these directly from the barrels whilst soaking up the estate's 150-year past. Come twilight, the 'Starry Night Experience' takes you from the vineyards to a presentation by astronomers of the Observatori Astronòmic del Garraf, readying you for an al fresco dinner in the cloistered courtyard where you will sample local dishes alongside the family's wines around a striking water fountain, the stars beaming up above.
The light-filled El Celleret Restaurant serves modern Mediterranean cuisine amid the splendour of the Montserrat mountains, olive gardens and the prestigious Mas La Plana vineyards, which produce the eponymous Cabernet Sauvignon.
The wines
The Penedès region is noted for its varied terrain and microclimates, enabling a large selection of grapes to flourish. In particular, the Torres family is known for its stunning Cabernet Sauvignon 'Mas Le Plana,' which has triumphed on the global stage ever since the Wine Olympics of 1979, but they are now experimenting with ancient Spanish varieties including Garró, Querol and Forcada, and encouraging other local winemakers to do the same.