44
Bodegas Vivanco
Rioja, Spain
the Vivanco Museum of Wine Culture; the Bacchus Garden, boasting 220 different grape cultivars from across the world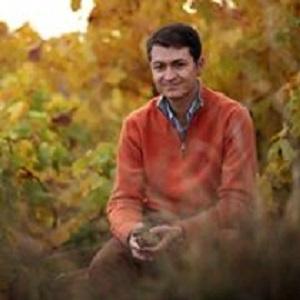 Winemaker
Rafael Vivanco Sáenz
Wine Style
A range of white, red and sparkling wines from Rioja
Leading Riojan culture
Established in the Briones enclave of Rioja Alta in the Cantabrian foothills, with peerless views of the surrounding hills and valleys, the stunning Bodega Vivanco estate has become one of the biggest oenotourist destinations not just in Rioja but in all of Spain. Naturally the modern, fruit-forward Rioja blancos and tintos of fourth-generation Rafael Vivanco Sáez are central to its appeal, but Vivanco has another superstar attraction: the Vivanco Museum of Wine Culture – one of the most impressive wine museums in the world.
The superstar attraction
Set over four floors and housing more than 6,000 exhibits, from centenary urns and wine presses to major artworks from artist such as Picasso, Juan Gris and Andy Warhol, the Vivanco Museum of Wine Culture has welcomed more than one million wine-loving visitors since opening in 2004. Enjoy a self-guided visit or take part in one of Vivanco's guided tours. The museum includes five permanent exhibition rooms and, outside, the Garden of Bacchus, where you can find a library of more than 220 grape cultivars from across the world.
Fun and flavour
With its focus on traditional recipes, local produce and wonderfully creative cooking, Restaurant Vivanco is an enviable place to sample the vivid flavours of Riojan cuisine. A smart option for those wishing to fit both culture and gastronomy into a day's visit would be the Vivanco Experience and Paired Tapas Menu. This will give you the chance to see the state-of-the-art underground winemaking facility, with its impressive octagonal ageing hall, as well as the museum and the restaurant, within a condensed two to four-hour window. Beginners' wine tasting courses are also hosted every Saturday from noon.