45
Donnafugata-Marsala
Sicily, Italy
Ethos: Representing the excellence of 'Made in Italy.'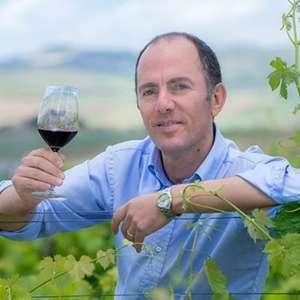 Winemaker
Antonio Rallo
Wine Style
Faithful representations of the Sicilian soils, in sparkling, white, rosé, red and sweet wines; and grappa.
A certain flair
The labels of Donnafugata are hard to forget. Designed by a local Sicilian artist using the colours and spirit of this Italian island, they are an apt depiction of wines true to their origin (in grape variety, style, and respectful farming), made by a family with creativity and imagination at its core.
The Rallos have owned what is now the Donnafugata winery in Marsala since 1851 but it was in the Eighties, with fourth generation Giacomo and his wife Gabriella, that the modern incarnation was born, named after the "fleeing woman" of Tomasi di Lampedusa's only novel, 'The Leopard.'
The couple's two children are now in charge, jazz-singing daughter José introducing the wines to the world by pairing them with songs. Add in a recent collaboration with fashion house Dolce & Gabbana and gastronomic tasting options, and visitors can expect a stylish, multi-sensory extravaganza.
Your visit
With land dotted across the island, Donnafugata's historical core is its nineteenth century Marsala winery on Sicily's west coast. A typical 'baglio,' its large courtyard is decorated with orange and olive trees, a barrel cellar below built in 2007 – made from the island's volcanic tufo rock, it naturally provides the optimum temperatures and humidity for aging wine.
Open all year round, guided tours are followed by one of three tasting options paired to street food, the premium 'Donna Gabriella' experience teaming refined Sicilian dishes and the estate's olive oil with five wines, including their famous sweet style made from dried grapes, Ben Ryé. Elsewhere, you'll find family artefacts including ancient ceramics and a wine shop.
The wines
As a member of the Foundation for Sicilian Sustainable Viticulture, the Donnafugata vineyard team tries to minimise the ecological impact of its various sites. A number of indigenous grapes go into the broad selection of wines, such as the tart Carricante from the mineral-rich slopes of Mount Etna and the aromatic Ansonica of the white varieties, and the black Nero d'Avola, Nerello Mascalese, Nerello Cappucio and Nocera.
The prized 'La Fuga' (translating as 'the escape') references the escaping woman of 'Donnafugata' and is a lees-aged Chardonnay offering a fresh yet ripe fabric of fruit flavours. The two Dolce & Gabbana bottles comprise an exclusively produced rosé (pale in colour and floral on the nose) and the inky Tancredi, made from Cabernet Sauvignon, Nero d'Avola and Tannat.