66
Quinta do Infantado
Douro Valley, Portugal
Ethos: Innovation in tradition.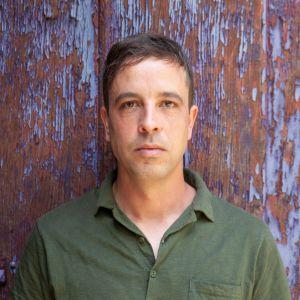 Winemaker
Álvaro Roseira
Wine Style
Quintessentially Douro wines made as naturally as possible, including white and red styles, and medium-dry Ports.
Trailblazing spirit
Located in the Douro's most prestigious region, Cima Corgo, Quinta do Infantado was founded in 1816 by the future King D. Pedro IV of Portugal and D. Pedro I of Brazil. Taking its name from the Portuguese word for prince ("infante"), it was bought by the Roseira family at the end of that century, whose bold spirit has made it one of the Douro's most popular destinations.
Owing to export laws requiring Port wines to be aged on the coast, at Vila Nova de Gaia, small producers like this one stuck to farming the vineyards until 1979, when brothers Luís and António broke with tradition by becoming the first to bottle their own wines. Those hit the international market with a change in the law in 1986, marking a shift in the region's long-established traditions.
Fifth generation winemaker João (who hasn't missed a harvest since he was six years old) has maintained that spirit of innovation: an early champion of sustainable farming in the Douro, he has gained organic certification for 12 of the estate's 46 hectares, the remainder farmed sympathetically under integrated production. He now runs the estate alongside his saunt Paula and cousin Álvaro.
Your visit
Wine and Port lovers can soak up a 45-minute winery visit covering the theory behind making and aging the wines (both dry and fortified) before a tasting of two Douro wines, five Ports and, if reserving the exclusive Wine Lover program, some special, historic bottles from the family's private collection. To take things one step further, visit the quinta during harvest time (check the estate's website for the vintage open harvest days) and you'll get to join in with picking the grapes before following their journey through the winery and sitting down to enjoy the literal fruits of such labour with a wine tasting session and a homemade lunch.
The wines
Quinta do Infantado's vineyards are located in the Gontelho Valley, a notable microclimate close to Pinhão that the wines seek to convey. The vines are mostly to be found on the Douro's famously steep, schistous hills, with terraced old-vine parcels all boasting grade-A classification (Douro's highest ranking). Vinification retains traditional methods, including treading in lagares, using a high innovative robot system, and a particularly gentle mode of extraction creates a fresh, juicy fruit character in the wines, all marked by their acidity. Quinta do Infantado in three words: balance, terroir and freshness.