47
Ridge Vineyards – Monte Bello
Santa Cruz Mountains, United States
Ethos: From the beginning, we have believed that the greatest wines of the world come from specific patches of ground.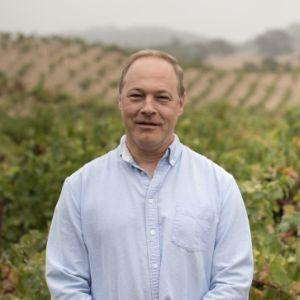 Winemaker
John Olney
Wine Style
Single vineyard and notably age-worthy red, white and rosé wines based on Cabernet Sauvignon, Zinfandel, Chardonnay, and Rhone varietals.
Badge of honour
Ridge Vineyards Monte Bello was one of the original victors of the 1976 'Judgment of Paris' that saw six Californian wines pitted against top Bordeaux and Burgundies in a blind tasting by industry experts – and prevailing. A pivotal moment for the international perception of New World wines, any notion of their inferiority to the Old World was even more firmly quashed 30 years later, at a rematch in which Ridge came top of the list. Such quality has long been upheld at this Santa Cruz estate, which continues to set the standard for Californian winemaking with its single vineyard wines made from some of the country's oldest, and best, vines.
Although vineyards were first planted on the Monte Bello Ridge in 1886, it was their acquisition by four engineers from the Stanford Research Institute in 1959 that sparked its triumphant modern incarnation. Early adopters of the low-interventionist approach, they brought in like-minded winemaker Paul Draper in 1969 and the rest, as they say, is history.
Your visit
High up in the Santa Cruz Mountains south of San Francisco, this steep terrain has a more rugged air than nearby Napa and much fewer winemakers. The restored nineteenth century winery is built into the hillside and tastings take place on a sunny terrace overlooking the global tech hub of Silicon Valley. Booking is essential and you can opt for intimate 75-minute 'Estate Tastings' or the 'Monte Bello Private Library Tasting' to compare current releases alongside older wines from the Ridge catalogue.
A second winery to the north of The Golden Gate city, in Lytton Springs also offers al fresco tastings, plus winery tours.
The wines
At a height of 800 metres, the vineyards sit above the region's famous fog line, which means bright and powerful sunlight despite the coolness of altitude. Cabernet Sauvignon, Zinfandel and Chardonnay are the stars of a single vineyard collection celebrating each individual plot on which its grapes grow. The hands-off approach employed in the Sixties shunned many of the winemaking practices that had become entrenched in the USA post-Prohibition (using natural yeasts and minimal SO2, for example) to bring attention back to the fruit, and fruit alone. Ridge makes powerful but slick wines of outstanding aging potential.