9
Bodegas Salentein
Uco Valley, Argentina
Experiencing the finest wines of the Uco Valley with the Andes as a backdrop; the five-star service at Posada Salentein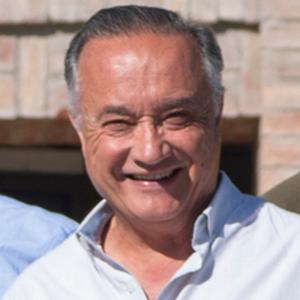 Winemaker
José Galante
Wine Style
High-altitude Malbec and more
An Uco Valley pioneer
A true landmark of Mendoza's Uco Valley – source of modern-day South American icon wines Portillo, Killka and Salentein – Bodegas Salentein was born in 1996, when Dutch entrepreneur Mijndert Pon bought the present estate and began planting vineyards. It was in 1997 that he planted Uco's first high-altitude Malbec, at 1,300m above sea level. The cornerstone of Salentein's architectural behemoth of a winery was laid a year later, and this stunning edifice, set amid acres of vineyards with the snowcapped Andes towering behind it, never fails to impress visitors.
The father of Argentine wine
Winemaking at Salentein is led by José Galante, considered by many to be the father of modern winemaking in Argentina. José and his team work with 800ha of premium vineyards, located between 1,050 and 1,600m altitude. This high elevation, combined with the region's mixed stony alluvial soils, provide the foundations for Salentein to produce wines of wonderful definition and distinction. If visiting, be sure to visit the magnificent, gravity-fed bodega. Constructed in the shape of a cross, its four wings converge on an amphitheatre-style central chamber inspired by ancient classical temples.
There's an art to it
Salentein's mission as a tourist destination has always been to create a synergy between wine and art. Housed within the winery, Salentein's Killka cultural centre has become as much of a destination for art lovers as the bodega is for lovers of wine. It is home to a hugely impressive collection of Argentine works from the second half of the 20th century as well as a permanent exhibition of 19th and 20th-century Dutch works. The chapel built within the property is a work of art itself.
Impeccable taste
As for where to stay, look no further than Posada Salentein, Salentein's 16-room guesthouse, with pool, which provides a five-star experience complete with top-flight restaurant, where Salentein's chefs offer specialties of Argentina's Cuyo region in a gourmet style, which you can savour with a privileged view of the winery's Merlot and Pinot Noir vineyards.