17
d'Arenberg
South Australia, Australia
Ethos: Thinking outside the box.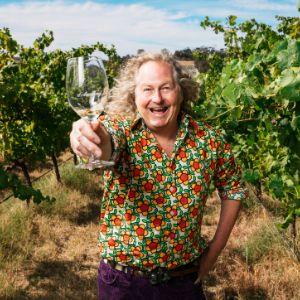 Winemaker
Chester Osborn
Wine Style
Sparkling, white, rosé, red, dessert and fortified
With its eye-catching, modernist Cube among the vines, wines with names like 'Dead Arm Shiraz' and 'The Athazagoraphobic Cat' and the Singapore Circus restaurant, d'Arenberg certainly lives up to its billing as 'more than just a cellar door'. The characterful nature of d'Arenberg has emerged over the last century through four generations of the Osborn family. As one of the oldest family-run wineries in Mclaren Vale, d'Arenberg was also one of the founding members of Australia's First Families of Wine, a collaboration between 12 like-minded families dedicated to spreading the story of the country's winemaking heritage and premium wines.
Despite the contemporary feel of the estate, the viticultural and winemaking ethos is firmly rooted in longstanding traditions. All of the vineyards are certified organic or biodynamic, to encourage strong root systems and the best possible quality grapes come harvest time. The winery as a whole is also certified by Sustainable Winegrowing Australia, utilising solar power and both recycling and reducing plastic in its packaging. In the cellar, all grapes are crushed in a basket press, the red wines are trodden by foot and tanks are left open for fermentation. At d'Arenberg there is a firm belief that each vineyard has its own personality. These time-honoured techniques – while more labour intensive – allow these personalities to shine through and produce higher quality wines, with more delicate white wines and sophisticated reds.
Visits to the cellar include many different experiences. A real highlight is the Blending Bench experience where guests have the chance to learn the art of winemaking, blend their own wine and take it home with them. Looming over everything is the Cube, a five-storey exhibition space. With wonderful panoramic views over McLaren Vale, the Wilunga Hills and Gulf St Vincent from the tasting platform at the top of the Cube, every other level offers an array of sensory delights, designed to excite the senses. These include a virtual fermenter and 360º video room, a museum of alternate realities and the Salvador Dali exhibition, home to 25 original Dali sculptures and artworks. The Cube is also home to one of the two restaurants at d'Arenberg, Singapore Circus with its south-east Asian-inspired cuisine. Over at the d'Arry's Verandah Restaurant, for over 20 years the menu has reflected the changing seasons, showcasing the best produce sourced from the Fleurieu Peninsula. Set in the restored 19th-century homestead, diners can go à la carte or feast on the lavish eight-course tasting menu, pairing every course from the extensive d'Arenberg wine portfolio.