14
Karam Wines
Southern Lebanon, Lebanon
The Best Vineyard in Asia 2021
Ethos: Every bottle has its soul, every scent its destination and every sip takes you back in time.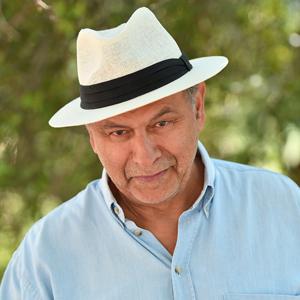 Winemaker
Captain Habib Karam
Wine Style
White, rosé, red and one botrytised sweet wine made from Muscat, all with freshness, rounded acidity, minerality and moderate alcohol; the traditional Eau de Vie, Arak.
Flying high

Founded by an airline pilot in 2002, South Lebanon's Karam Wines is steadily drawing the world's attention away from the Bekaa Valley, to show the full potential of a country with an ancient winemaking heritage.
Captain Habib Karam grew up helping his grandmother to pick grapes – not for wine, but for the country's national eau de vie, Arak – sowing the seeds for his adult interest in wines. By creating an estate in his hometown of Jezzine, Habib became not just an early pioneer of Lebanon's contemporary wine trade, but of wine in this part of the country at all. His two children have joined him in the business, son John on hand to consult having studied oenology and viticulture at the University of Bordeaux, and currently training at Château Latour.
Your visit
Although visits must be booked ahead, the winery is very much open for visitors keen to learn more about Lebanese viticulture, and the passion behind Karam Wines through fun and interactive tours. Guests are actively encouraged to state what they are interested in hearing about so that information and tastings can be tailored accordingly; typically, a brief history of the estate is followed by a walk through the winery and a tutored tasting of the full range of 12 wines.
Stay into the evening for mesmerizing sunsets out over the Mediterranean followed by a home-cooked meal. Habib is a firm believer in wine's place on the dining table and his suppers have become a popular Jezzine attraction. Elsewhere in the town, you'll find one of the world's highest waterfalls and the Middle East's largest pine forest, just south at Bkassine.
The wines
The region's warm climate is offset by the vineyards' altitude (up to 1,400 metres) and westerly aspect making them susceptible to breezes from the Mediterranean coast. Concentration is thus married with freshness and acidity, producing excellent Syrah and Cabernet Sauvignon in particular noted for their minerality. The geologically diverse range of soils allows many varietals to flourish: in addition to international varieties, Karam's 'Raretés' line of mono-varietals from around the world experiments with the Spanish Albariño, Portugal's Touriga Nacional and Georgia's Saperavi; not forgetting the breakout Lebanese star, Meksassi.