19
Quinta da Aveleda
Vinho Verde, Portugal
Ethos: Perfection is born out of details.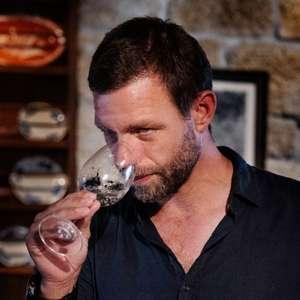 Winemaker
Diogo Campilho
Wine Style
Specialise in whites, rosés and reds with quality and excellence. Plus ports and old brandy.
Pretty as a picture
Founded in 1870 by Manoel Pedro Guedes, Quinta da Aveleda has traces back even further. Indeed, the name is said to come from the German-Celtic priestesses (nicknamed Veledas) who sought sanctuary in the spot where the Nossa Senhora da Vandoma fountain stands in the grounds today. Now steered by the fifth generation of Guedes, who still live in the stately manor house, this countryside estate is a treasure trove just waiting to be discovered, only half an hour from Porto.
Your visit
Bedecked in ivy, the central quinta sits within more than eight hectares of historical gardens, containing over 114 floral species and century-old trees (a Japanese cedar and swamp cypress are particular draws). A massive lake features a thatched teahouse in the middle and you might also stumble upon the ornate Manueline window said to have been from where Dom João IV was pronounced king. Meanwhile, a plethora of camellias fleck the lush greenery with dashes of brilliant red.
The fauna is just as engrossing as the flora, with peacocks, swans, chickens, geese, dogs and more calling the grounds home. The goats even have their own three-story stone tower to keep them happy, a stairway winding helter-skelter-style around the exterior.
Take all of this in on a garden tour before enjoying lunch on the veranda, tasting Quinta da Aveleda cheeses and wines together. You could even have a go at distilling the estate brandy – a day is easily whiled away here.
The wines
Quinta da Aveleda is known for classic and top-quality Vinho Verde, with vineyards dotted across the region, but it also produces single varietal wines to highlight the native grape varieties that so often remain anonymous within those blends, including Alvarinho and Loureiro. Other releases pinpoint specific soil types and this year's 'Icon' cuvée celebrates the estate's 150th anniversary; dedicated to the founder, it is inspired by the first ever Quinta da Aveleda blend and only contains grapes from the finest parcels of land, hand harvested.