17
Trapiche
Mendoza, Argentina
Ethos: The smaller the impact, the greater the care.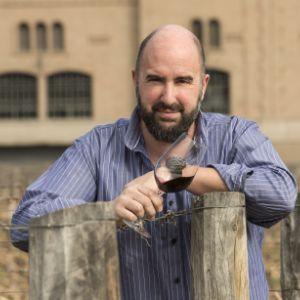 Winemaker
Sergio Case
Wine Style
Consistently innovative white, rosé, red and sparkling wines made from classic cool climate grapes and, more recently, Assyrtiko and Albariño.
More than Malbec
Established in 1883, the pioneering spirit at Trapiche continues to change the very landscape of Argentinian wine: in addition to having led the charge in introducing Bordeaux grape varieties into the country's vineyards, using French oak in the winery and citing micro-terroirs in its wines, in more recent years it has expanded winemaking out to the east coast, with its Chapadmalal winery; opened in 2015 just six kilometres from the Atlantic Ocean near the town of Mar del Plata, it produces delicate cooler climate wines with the unorthodox additions of first Albariño and, more recently, Assyrtiko grapes.
Your visit
Tours of the Chapadmalal site introduce a new and exciting vineyard region whilst, over in Mendoza, the original winery brings resplendent Italian Renaissance architecture to the Andean foothills. Built in 1912, it hosts vineyard and winery tours that incorporate a museum expounding its biodynamic philosophy and the gardens supplying the Espacio Trapiche Restaurant – they assist its KM-0 initiative to minimize the distance ingredients travel. Tasting menus are designed by chef Lucas Busto in collaboration with the chief winemaker, whilst his informal street food can be found at Estación 83 – a repurposed freight train carriage formerly used for transporting harvested grapes (you can still spot the tracks in the grounds), it is Mendoza's first draught wine bar, intimately set within the olive garden with views out onto the lagoon.
The wines
Wines are produced from over 1,250 hectares of land across Mendoza and over in Buenos Aires. The portfolio includes contrasting lines like the 'Pure' and 'Impure' bottles, where the same grapes, from the same vintage, are vinified side by side in concrete vats or oak barrels, enabling you to experience the differing results for yourself. A Chardonnay-based Extra-Brut Espumante boasts notable texture thanks to lees-stirring and hints of Semillon and Malbec in the blend. A biodynamic Malbec is available only to guests of the estate.