22
Château Mouton Rothschild
Bordeaux, France
Ethos: I, Mouton, do not change.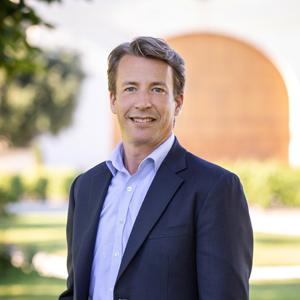 Winemaker
Jean-Emmanuel Danjoy
Wine Style
Red Bordeaux blends made from Cabernet Sauvignon, Merlot, Cabernet Franc and Petit Verdot with a second 'Le Petit Mouton' line of younger wines at more approachable price points; the 'Aile d'Argent' white blends are dominated by Sauvignon Blanc
Change-maker
The Château Brane-Mouton was acquired by Baron Nathaniel de Rothschild in 1853 but it wasn't until his great-grandson Philippe took the reins in 1922 that its place in history books was sealed. A Renaissance Man listing racecar driving, writing and film producing among his talents, his legacy at Château Mouton Rothschild includes its upgrade to First Growth status in 1973 (joining only four other estates named in the 1855 classification and the only exception ever allowed to this ruling), and the creation of landmark art collections still evolving today. Now run by his three grandchildren, the estate is very much a part of modern Bordeaux.
Your visit
As well as the top-notch winery, guests to Mouton Rothschild can view the artwork that has decorated its bottles since 1945. In an initiative attempted in 1922 but only successfully instated at the end of the Second World War, Baron Philippe commissioned an artist to create the label for each new vintage. Pablo Picasso, Salvador Dalí, Joan Miró and Francis Bacon all contributed in the last century, with Lucian Freud, Jeff Koons, David Hockney, Anish Kapoor and even HRH Prince Charles producing works in latter years. The dedicated museum space doesn't just exhibit these momentous labels but the sketches and preliminary works leading up to them, for a privileged glimpse into the artistic process.
Elsewhere the Museum of Wine in Art, designed by Baron Philippe, houses a collection of works from across the ages, including antiques, medieval tapestries, paintings, ivories, glassware and ancient porcelain.
In the winery itself, the 100-metre long barrel hall, built in 1926 and designed by French architect Charles Siclis, is a sight to behold. The more modern vat room, in operation since 2012, features the latest gravity-based technology to usher the wines between 44 traditional oak vats as well as 20 made of stainless steel, spread over two levels spanning 70 metres in length and linked by vast metal pillars.
The wines
As befits its Left Bank location, the estate's wines are dominated by Cabernet Sauvignon, blended with Merlot, Cabernet Franc and Petit Verdot. Grapes are hand harvested and hand sorted upon arrival at the winery. Muscular with a hint of spice, they remain some of the finest wines in Bordeaux.