33
Château Pichon Baron
Bordeaux, France
Ethos: Dedicated to producing consistently exceptional wines faithful to the spirit of this great terroir.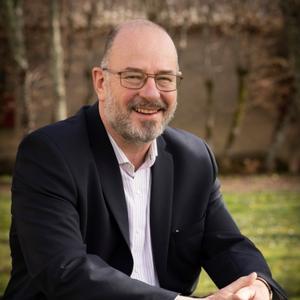 Winemaker
Pierre Montégut
Wine Style
Bordeaux reds blend – Pauillac appellation
Style with substance
Established in 1694, Château Pichon Baron takes its name from the Baron Jacques Pichon de Longueville, who acquired the vines as part of his wife's dowry when they married that same year. Its resplendent nineteenth century castle is a powerful calling card for this Second Growth estate located in what is widely regarded as the most prestigious winemaking subregion of the Médoc, Pauillac.
The fairytale turrets of the Renaissance-style château are mirrored in the much more recent decorative pool stretching out in front, but it is below the surface that the magic happens: a 1988 architectural competition in collaboration with the Centre Pompidou in Paris prompted a series of renovations to the fermenting room and cellar, a multi-layered gravity-fed masterpiece.
Methods are fastidious both in the winery and out in the vineyards, which have held an accreditation in Sustainable Agriculture since 2003. Whilst honouring its rich history, Château Pichon Baron keeps quality and the environment in mind, making visits hugely educational (not to mention Instagrammable).
Your visit
Guests are welcome every day of the year, so long as reservations are made in advance. Each tour is personalised to the group in question but all start in the vineyards – the beating heart of the estate – and finish with a tasting of three wines. Further bespoke options include themed and vertical tastings, and master classes, while the ultimate tasting experience is a seated session guiding you through the most exceptional vintages of Pichon Baron's flagship 'Grand Vin.'
The wines
The vineyards cover 73 hectares planted to Bordeaux's traditional red grape varieties, Cabernet Sauvignon, Merlot, Cabernet Franc and Petit Verdot.
Scrupulous parcel selection means that only the best grapes, from the oldest vines make it into the 'Grand Vin de Château Pichon Baron,' which are found in the core of the original estate as obtained by the eponymous Baron. Produced in limited quantities, this wine spends 18-20 months in predominantly new oak barrels, leading to a full and complex tannic structure and hint of spice.
The two second wines, 'Les Tourelles de Longueville' (Merlot-heavy and named after the château's turrets) and 'Les Griffons de Pichon Baron' (a slightly more age-worthy Cabernet Sauvignon-led wine) both display wonderful fruit concentration.