41
Craggy Range
Hawke's Bay, New Zealand
Ethos: A relentless pursuit of quality.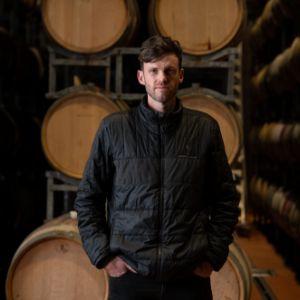 Winemaker
Julian Grounds
Wine Style
White, rosé and red made from traditional French varieties with a focus on Bordeaux blends.
A sense of place
Terry Peabody and his wife Mary travelled the world in search of the perfect spot to create a new winery, but the majesty of the New Zealand landscape stole their hearts. And, nestled in the foothills of Te Mata Peak in Hawke's Bay, Craggy Range will nab yours too. Established in 1998, it has already earned a reputation for precision winemaking, but it is the warmth of the welcome at this luxurious mountain idyll that makes it quite so special.
The story will continue long into the future, the Peabody's commitment to crafting a lasting legacy causing them to establish a 1,000-year trust ensuring the estate can never be sold, and to protect their land with a bold biodiversity project that will see over 100 hectares of native trees planted with their Martinborough vineyards to improve the ecosystem.
Your visit
Tours take you through grounds and vineyards peppered with sculptures before heading into the Giant's Winery. Here you'll be regaled with the legend of Te Mata's Sleeping Giant and learn how the state-of-the-art equipment works, before a private tasting of the estate's 'Prestige Collection' in the underground barrel hall.
Dining at the Craggy Range Restaurant is a must (if not for the potato focaccia alone, made in-house and served with gooey Camembert butter, honey and salt). Head chef Casey McDonald comes from a Michelin background, his chic, contemporary cuisine making use of local ingredients whose distance from the winery is listed on the menu. He also looks after the new neighbourhood eatery, Mary's, within the village of Havelock North.
Overnight guests reside in private lodges with views across the vineyards, valley or Tukituki River – quiet little havens complete with roaring fires and secluded terraces.
The wines
Working with esteemed viticulturalist and Master of Wine, Steve Smith, the Craggy Range wines tell the story of their soils. Low-yielding vines in the finest sites across Hawke's Bay, Martinborough, Marlborough and Central Otago produce top quality grapes that are gently treated at one of Craggy Range's two wineries – Giants Winery, in Havelock North, and another in Gimblett Gravels.