46
Jordan Vineyard & Winery
Sonoma County, United States
Ethos: the spirit of France in Sonoma.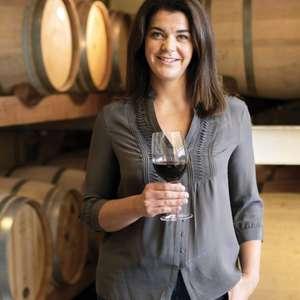 Winemaker
Maggie Kruse
Wine Style
Age-worthy Cabernet Sauvignons and Chardonnays, inspired by the French models.
Simply sophisticated
Jordan Vineyard and Winery was established in 1974 by a Francophile couple keen to bring some French style to California, building their estate to match their vision. It is now a deluxe hillside retreat combining artisanal yet sumptuous food with a contemporary château feel for overnight guests signed up to the loyalty programme. It's worth it for the antique touches adorning the three suites, with the premium Vendange Suite offering a palatial free-standing bath and views not just of the vineyards but down onto the tank room's oak casks.
With luxury comes responsibility and this certified sustainable estate might cover a vast 485 hectares but has just under 50 hectares planted to vines, with the rest allowed to grow wild to support the natural flora and fauna. The estate's electricity is now fully carbon neutral, thanks to a long-standing commitment to solar power. This ethos continues to the food served to guests, much of which is foraged from or produced in the grounds, including the Jordan Estate honey from its bees and the olive oil from trees planted in the 1990s. A sustainably sourced "Reserve Caviar" is handmade in association with a small-batch local producer.
Your visit
Reservations are essential at Jordan thanks to the intimate nature of its experiences. Tours of the winery or vineyards are each followed by seated tastings, while full estate tours kick off with a Champagne breakfast and continue by Mercedes. Seasonal events are hotly anticipated so be sure to keep abreast of what's on.
The dream is to spend the night in the seclusion of the self-catered, two-bedroomed Wildwood Cottage, with a forest setting and private decks for enjoying a glass of wine on.
The wines
Originally taking Bordeaux as its model, Jordan produces one red and one white wine, designed to have rich yet balanced flavour profiles and long aging potentials. The red is focussed on Bordeaux stalwart Cabernet Sauvignon, with varying amounts of Merlot, Cabernet Franc and Petit Verdot blended in depending on the vintage. The white comes from Chardonnay, taking Burgundian inspiration to ensure freshness and lively acidity rather than pandering to the headier Californian stereotype.