44
Penfolds Magill Estate
South Australia, Australia
Ethos: "All winemakers should possess a good fertile imagination if they are to be successful in their craft." Max Schubert.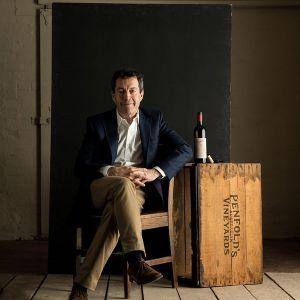 Winemaker
Peter Gago
Wine Style
Truly iconic wines (reds especially but also white, sparkling and fortified) with the Shiraz-dominated 'Grange' blend coveted around the world.
Style with substance
It would be no exaggeration to call Penfolds a giant of Australian wine. Founded in 1844 by a British couple who emigrated from Brighton to Adelaide, the original Magill Estate is one of the oldest in the country and has played a pivotal role in its winemaking identity, through Shiraz especially. Never afraid to buck trends or try new techniques, the age-worthy 'Grange' line created in the 1950s has since become emblematic of fine New World reds, gaining South Australian Heritage Icon status in 2001; a bottle of the 1951 vintage recently became the most expensive Australian wine ever to be sold at auction, for a tidy 142,131 AUD.
Your visit
Although holdings have expanded over time, the core Magill Estate is a single vineyard monopole planted exclusively to Shiraz. Its proximity to Adelaide makes it one of the world's few urban wineries and guests can look out over the original vineyards from the Magill Kitchen brunch spot or fine dining Magill Restaurant. The Cellar Door is open for a variety of tastings, with a social held on the first Tuesday of every month guiding guests through a selection of the estate's portfolio, from the 'Estate' Shiraz to its brandies.
The cottage where Dr Christopher and Mary Penfold lived is a key stop on tours, keeping alive the story of how Mary got the experimental ball rolling back in the nineteenth century. A new era began with visionary winemaker Max Schubert in 1948, who instigated the 'Grange' wines (blends from multiple prime sites designed to be cellared in the European manner) and the enigmatic bin numbers that still adorn bottles today.
The 'Ultimate Penfolds Experience' explains its whole philosophy, leading you from the cottage through the vineyards, to the underground cellars, finishing in a private tasting room with an array of the estate's most sought-after wines. Consider staying on for the restaurant's deluxe degustation dinner – seven courses with pairings.
The wines
Shiraz still reigns but Penfolds continues to innovate, with recent collaborations reaching to California and even Champagne (for a sparkling rosé made with Thiénot), and a series of 'Superblends' of Cabernet Sauvignon and Shiraz set to take the world by storm.