12
Weingut Dr. Loosen
Mosel, Germany
Ethos: A great wine is created in the head.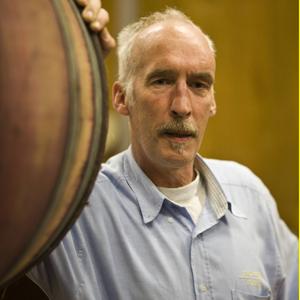 Winemaker
Bernhard Schug
Wine Style
White wines from Riesling, spanning the whole spectrum from dry to lusciously sweet, and a sparkling rosé from Pinot Noir.
Dr in the house
Ernie Loosen is Riesling royalty. Enigmatic, passionate and brimming with ideas, in 1988 he took over the estate that has been in his family for over 200 years, sending its reputation soaring to heights only rivaled by the vertiginous slopes on which its grapes grow.
With countless awards to its name, the estate is a member of the invitation-only VdP (Germany's quality-driven growers' association) and holds multiple vineyards of GG status, Germany's unofficial equivalent of Grand Cru.
Your visit
The famously sheer hills of the Mosel Valley loom over the meandering river below from such an incline that harvesting can only be done by hand. The terrain simply begs for hiking and biking, and you mustn't miss Dr. Loosen's Bremmer Calmont vineyard, said to be the steepest in the world. It is just one of several prestigious plots worth exploring, including Wehlener Sonnenur, Ürziger Würzgarten and Erdener Prälat.
The winery itself is perched down on the water's edge and can now boast a guest house. All tastings must be booked in advance, which ensures not just a warm welcome but a fully bespoke experience, and the surrounding village of Bernkastel, replete with cobblestoned streets and traditional half-timbered houses, is picture perfect.
The wines
Excited to show the world what the Riesling grape can do, Ernie produces wines of every style, from dry to sweet, inexpensive to premium. As a trained archeologist, his interest in soil goes beyond a typical winemaker's to border on the ferocious, allowing him to optimize the stony slate of the Mosel region that fosters handsomely concentrated, acidic wines. With vines reaching 130 years in age, many of the Dr. Loosen vineyards are low yielding and thus capable of even further flavour intensity, and Ernie has never been scared to experiment with their fruit: from the off, he harvested unfashionably late (even if somewhat by accident – he'll happily tell you the story over a glass one day), bringing a particular richness to his wines, and he has been investigating how oak can be used to mature them despite a long-standing trend of keeping Riesling in inert vessels like stainless steel. It is no surprise that he has become a global ambassador for this widely underestimated grape variety.