31
Champagne Billecart-Salmon
Champagne, France
Ethos: "Give priority to quality, strive for excellence."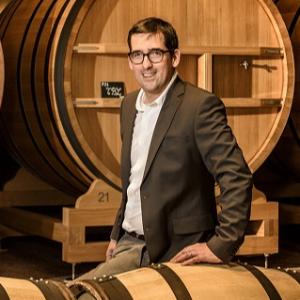 Winemaker
Florent Nys
Wine Style
Pure sparkling wines true to their terroirs
Family values
It's all in the name at Billecart-Salmon, the Champagne house founded in 1818 by newlyweds Nicolas François Billecart and Elisabeth Salmon. Originally assisted by her oenologist brother, the couple passed the legacy on and, despite the tumults of history, it is continued today by seventh generation Mathieu.
The family is most proud of its pristine garden surrounding the main house in Mareuil-sur-Aÿ, both of which were redesigned in the 1920s, but there is plenty to be seen both underground and out in the vineyards, too. Not least the enclosed 'Clos Saint Hilaire,' a prestigious one-hectare plot planted purely to Pinot Noir that produces its own, hugely sought-after Blanc de Noirs cuvée (each bottle is numbered individually). This patch epitomises Billecart-Salmon's commitment to environmental sustainability and, with most of their practices now certified as organic or sustainable, they hope to attain certification for 100% of their land by 2025. This attentiveness to terroirs also helps to produce the pure and graceful wines for which the house has become known.
Your visit
Guided tours last two and a half hours and, after the gardens and vineyards, you'll follow the Champagne's journey through the winery. Of the two atmospheric barrel cellars, the first was completed in 2010 and contains over 400 small barrels, whilst the other, finished in 2018, is dominated by 24 large oak casks. Then there are the chalk cellars where the bottles are aged, which stretch two kilometres underground and date back to the seventeenth and nineteenth centuries.
Groups are kept small so that you get the fullest possible experience and, once you're done exploring, you'll taste three wines (including one vintage expression).
The wines
The estate itself spans 100 hectares with fruit acquired from a broader range covering 40 crus, mostly around Epernay. As you'll learn on your tour, the grapes are dealt with according to the village they come from and their variety, then fermented slowly at low temperatures to ensure delicacy of flavour and nuance.
The most recognisable bottle is the Brut Rosé and, among the house collection are special editions named after its founders: the 'Cuvée Nicolas François' is sourced from select Grand Cru sites whilst the 'Cuvée Elisabeth Salmon' is a rich and much-admired blend of Chardonnay and Pinot Noir.