37
Viña Casas del Bosque
Casablanca Valley, Chile
Ethos: We cook for our wines.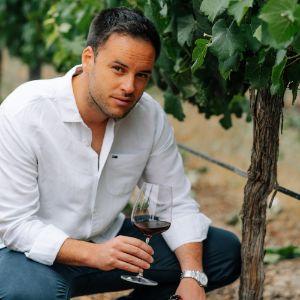 Winemaker
Alberto Guolo
Wine Style
Quality-focused white, rosé, red, sparkling and sweet (late harvest) wines, mainly from cool climate sites.
Epicurean ideals
Guests will never leave Casas del Bosque hungry. Taking its name from the surrounding pine forests and olive trees, this boutique estate was established in 1993 by Juan Cuneo Solari, just as cool climate Chilean wines were getting going. Then, as now, its ethos favours quality over quantity and the family's main concern is getting you to enjoy their wines in the best possible way: alongside good food and fine company.
Your visit
The traditional white 'adobe' houses of the estate are both contrasted and complemented by the slick sanctuary of the Casa Mirador pavilion, designed by the Matías Zegers Studio in 2012. Framed by a native hawthorn tree, it offers vistas out over the vineyards, pine forests and Casablanca Valley beyond, plus three-hour cookery classes. It is one of three on-site restaurants, which all serve food created in collaboration between the chef, winemaker and sommelier. Bo is named after the estate's traditional method sparkling wine, which you can sample alongside tapas on the terrace. The flagship Tanino is a gastronome's paradise, with a four-course tasting option or the more unorthodox 'Atrévete' menu – translating as "dare yourself," it features pairings designed to surprise and delight. Alternatively, order a picnic bag containing gourmet sandwiches – and bottle of 'Reserve' wine – and head up to Los Olivos Dam, in the organic part of the farm.
Elsewhere, cycling tours (on beginner or advanced routes) culminate in a well-earned glass of Sauvignon Blanc, there's a chance to grab some secateurs and join in with the harvest when the time comes, and a winemaking experience teaches the art of blending.
The wines
The estate's 189 hectares produce Chardonnay, Sauvignon Blanc, Pinot Noir, Syrah and a few blocks of Riesling, Malbec, and Cabernet Franc, dedicated to some very specific –and exclusive – products, all benefitting from a moreish saline edge imparted by the region's distinctive red clay soils and breezes from the Pacific Ocean to the west. Warmer holdings from elsewhere in the country yield Cabernet Sauvignon and Carménère. Vinification is as restrained as possible, to preserve the natural characteristics of the wines.
A late-harvest Riesling made from botrytised grapes (naturally sweetened thanks to a noble form of rot that can only flourish in the right conditions) is aged for a year in French oak for a beautiful structure and warm, toasty notes.